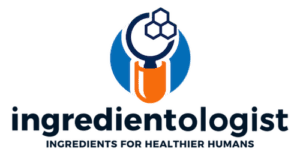 When I Took 500 mg of Berberine During a Carbohydrate Challenge
I only recommend supplements that I trust and support myself. Not too long ago, I performed an experiment (on myself) with 500 mg of berberine to test just how well it could 'dispose' of sugar. I did a carbohydrate challenge, which involved eating fun and unhealthy sugar-laden foods like five Double Stuff Oreos and two frosted Pop-Tarts (about 75 grams or so of sugar)—and testing my blood sugar to see the results.
To establish a "placebo" baseline, I ate the high-sugar foods without any berberine. My blood glucose started out at 65 (a great fasting blood sugar). Before the sugar set in I felt clear, not hungry and happy—but over the next two hours, that feeling changed. I was checking my blood glucose every 30 minutes, and at the two-hour mark, it had risen to 199 and wasn't coming down. I felt irritable, inflamed, hungry and cognitively less sharp.
A week later I did the same experiment, but this time I added 500 mg of berberine. I started with a fasting blood glucose level of around 65 again, and within an hour of starting the carbohydrate challenge, I reached 100, but it never climbed higher. After two hours, I was essentially back to baseline. I never felt "off," hungry or inflamed.
I was truly in awe of what berberine could do and have been taking the supplement every day since (and more recently, the even more powerful dihydroberberine).
It is not only a potent glucose disposal agent, but also the most powerful anti-aging, pro-longevity compound I know of that exists legally. Because berberine also has antioxidant and antimicrobial properties and can help support healthy levels of inflammation, it is also extremely useful for helping support a healthy, robust immune system.
Berberine vs. Metformin
Metformin is a common pharmaceutical oral medication used to control high blood sugar and treat type 2 diabetes. It has been used as a glucose lowering drug for centuries and has historically been considered a first-line drug for type 2 diabetes. It works by activating AMPK and it helps reduce the risk of cancer.¹⁴ To take it, you must have a prescription from your doctor.
Berberine, on the other hand, is a natural, plant-based supplement that is also used to regulate blood sugar levels. It has been used for thousands of years to treat several health problems ranging from diarrhea to high blood sugar to inflammation.¹⁴ One of the most promising features of this natural supplement is its clinical performance when compared to metformin. Multiple studies prove that berberine is as effective or more effective than metformin.
Compared to metformin, berberine:³
Has the exact same effect in regulating glucose metabolism
Is more effective in regulating lipid metabolism
Is more effective in lowering total cholesterol
Berberine Is Great … Dihydroberberine Is Even Better
Berberine is a powerful supplement, yes. It does wonders for your health.
You might be surprised to learn that there's an even better version of this supplement – dihydroberberine.
Dihydroberberine is berberine's more biologically available derivative. That means it's the purer version of berberine. Berberine occasionally gets a bad rep because most of the berberine products available are not pure berberine. In fact, I've personally worked with 40 different berberine supplements in the laboratory and less than 10% of them were pure berberine (just 3 to be exact).12 Many companies that make these supplements add other ingredients or underdose the berberine. So, you have to use more of it to get the same effect. Using more of it leads to gastrointestinal discomfort, and a much higher price tag.
Dihydroberberine (DHB), on the other hand, has great bioavailability. The chemical structure of DHB makes it easy for the intestine to absorb when ingested. (Goodbye tummy troubles!) It is then oxidized back into berberine and sent into the plasma.¹² And, voila: DHB has the same powerful healing potential as berberine, but is needed in much smaller quantities and has fewer side effects. Research shows DHB has an intestinal absorption rate 5 times that of berberine!¹³ Just like berberine, DHB works to lower blood sugar and combat insulin sensitivity. Without a doubt, it is my top recommendation for anti-aging.
I recommend starting with 150 mg of DHB taken twice daily (e.g., morning and evening). DHB is longer lasting than berberine – it lasts for 8 hours instead of 4 hours. GlucoVantage is the patented berberine derivative that I suggest. When you take DHB, you will see improved:
Insulin insensitivity and carbohydrate tolerance
Body composition (via AMPK, which drives carbs to the muscles rather than fats)
Anti-aging (by reducing the glycation end-products that are associated with aging)
Potential Side Effects & Precautions
You should always be aware of potential side effects of any food, drink, medicine, or supplement you consume. The same is true for berberine (and DHB, for that matter). While berberine is considered safe for most adults, it's not right for everyone. Side effects can include gastrointestinal issues like diarrhea, constipation, bloating, gas, and an upset stomach.6 Headaches may also be a side effect.
There are some cases where berberine should be taken with special precautions or not at all. These instances are:
Low Blood Pressure
Because berberine can lower blood pressure, it is typically not recommended for people who already have low pressure. Taking berberine may cause your blood pressure to drop too low. If you do use it, proceed with caution and under the care of a physician.⁶
Low Blood Sugar
Berberine is known to lower blood sugar. While it has shown to be as effective as pharmaceuticals like metformin and can be an important part of a treatment plan for some people with diabetes, it has the potential to lower blood sugar too much for some diabetics who already have low blood sugar if not properly managed. If you have diabetes and want to use berberine, be sure to work with your medical team.⁶
Pregnant or Breastfeeding
Do not take berberine if you are pregnant, planning to become pregnant, or breastfeeding. Berberine is considered unsafe for this population because it may cross the placenta and cause brain damage in the developing baby.⁶ Berberine may also be transferred through breast milk and cause harm to nursing babies.
Infants, Children
Berberine is inappropriate for infants and children. Limited data exists on its safety and it should not be used.
Where to Get Berberine
If you're ready to give berberine a try, great! It's one of my top recommendations for anyone looking to supplement their healthy lifestyle habits. In fact, dihydroberberine is my #1 recommendation for anti-aging. It is available at most health stores (like GNC and The Vitamin Shoppe), pharmacies, and online.
Start by doing your research about the company you plan to purchase it from. Make sure it has been tested by an independent laboratory and made in the USA where manufacturing standards are high. I recommend starting with 500 mg 3x a day, but as is the case with any supplement or medication, it's best to consult your doctor before starting any new regime.
Read the ingredients list closely to make sure you are getting the dosage you want of pure berberine. Unfortunately, some companies mix other, cheaper ingredients, which makes for a more diluted and less effective product.
Any reputable supplement company should make it easy to return your berberine if you are unsatisfied for any reason, and most offer a full refund within the first 30, 60, or 90 days. If you don't find this kind of reassurance, keep looking.
A quick Google search will yield dozens of results for where to buy berberine – my recommendation is The Genius Brand.
Berberine and You
Have you heard of it?
How long have you been taking it?
What brand do you prefer?
What do you like best about it?
Let me know on Instagram and Facebook, and be sure to share this blog with your family and friends. It might be just what they need to jumpstart a healthier lifestyle and improved health.
PS: If you're more the audio/visual type, check out my YouTube video where I share about the amazing benefits of berberine.
Check out the first part of this article here.
References