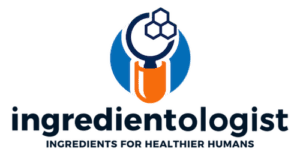 Imagine a plant-based supplement that has been proven to be as effective as its pharmaceutical counterpart. It helps regulate your blood sugar and reduces insulin resistance. This naturally occurring extract aids in weight loss, muscle performance, and heart health. It even slows down aging!
Sounds too good to be true, right?
Hardly.
Berberine is one of the most effective and promising naturally occurring substances available. It is considered safe for most adults and appropriate for treating a wide range of medical conditions, ranging from obesity to bacterial infections to type 2 diabetes. So, whether you're new to the supplement world and hearing of the many health benefits of berberine for the first time, or looking for a safe, organic solution to a health problem, keep reading.
What Is Berberine?
Let's start with the basics.
Berberine is a supplement. Supplements can be naturally occurring substances or synthetically-produced substances. Dietary supplements are intended to supplement, or add to, your diet. They're not meant to be a replacement for a balanced diet and healthy lifestyle. For example, just because you can take a calcium gummy doesn't mean you don't need the calcium that's naturally found in foods like milk, cheese, or leafy vegetables.
Vitamins, minerals, herbs, amino acids, and enzymes are all examples of dietary supplements.1 Supplements can be taken as tablets, capsules, gummies, and powders. Some are even produced in energy bars and drinks.
Berberine is one of these naturally occurring substances that is extracted from plants. It is a bright yellow compound and can be found in guduchi, goldenseal, barberry, Oregon grape, and tree turmeric.2 Berberine isn't new. It has been used in Chinese and Ayurvedic (ancient Indian) medicine for thousands of years! It has also historically been used as a yellow dye for some textiles.
In recent years, study after study after study in modern Western medicine has proven its effectiveness in treating a range of metabolic conditions, including diabetes, obesity, and heart problems(³ – ⁵).
7 Promising Uses of Berberine
One of the most compelling features of berberine is its wide application to treat a number of health problems, including cardiovascular and metabolic diseases (CVMD). CVMD includes heart conditions like heart failure, hypertension (high blood pressure), and atherosclerosis, to name just a few. It also includes metabolic diseases like obesity, diabetes, and non-alcoholic fatty liver disease.⁴ These diseases are some of the leading causes of death worldwide.⁷
Berberine has a strong clinical and safety profile and considerable pharmacological research to support its use.⁴
So, how does it combat these diseases and optimize your health?
To start, berberine is a glucose disposal agent, which means it lowers blood sugar levels through nutrient partitioning. Nutrient partitioning is the process of pushing more glucose into the muscle than fat through the help of AMP-activated protein kinase, or AMPK. As a result, berberine:
Reduces insulin resistance
Promotes fat loss
Helps with growth hormone potentiation
Leads to longer telomeres
Is anti-aging (by reducing advanced glycation end-products (AGEs), which is blood sugar damage)
Improves mitochondrial functioning
Improves with gut microbes
Raises ketones
It is an effective and powerful supplement! Because of these health-optimizing and disease-healing properties, berberine is often used to treat these health problems:
Diabetes
Berberine is perhaps best known for its effectiveness in treating diabetes. The main way it does this is by reducing blood sugar. It is sometimes called an "insulin sensitizer" because it reduces insulin resistance. Metformin and rosiglitazone are two common pharmaceutical drugs used to help regulate blood sugar in individuals with diabetes. Taking 500 mg of berberine 2-3 times per day has been shown to be as effective as both of these two prescription drugs.
Cholesterol
High cholesterol is a major risk factor for heart disease that affects about ⅓ of the US population.8 There are several ways to lower your cholesterol, including important lifestyle changes like eating heart-healthy foods, exercising regularly, quitting smoking, losing weight, and reducing your alcohol intake.
Berberine is another excellent tool for reducing cholesterol – it has been shown to reduce total cholesterol, lipoprotein (LDL or "bad") cholesterol, and triglycerides.6 In fact, multiple studies show that it is as effective as standard prescription medications for lowering cholesterol and may be more effective than standard prescription drugs at reducing triglycerides.⁸ When your triglycerides are too high, you are at greater risk for heart disease and stroke.
High Blood Pressure
Berberine can help increase the effectiveness of blood pressure medications when it is used alongside these medications in individuals with high blood pressure. For example, taking berberine with amlodipine, a common blood pressure medication, reduces both systolic and diastolic blood pressure better than taking amlodipine alone. 
As is the case with many of these health conditions, lifestyle factors play an important role in improving health and reducing symptoms of disease. Other ways to improve blood pressure include⁹:
Exercise – aim for 150 minutes of exercise per week, or about 30 minutes per day, 5 days per week
Lose weight if you are overweight
Reduce sugar intake
Reduce sodium and increase potassium intake
Quit smoking
Limit your stress
Reduce alcohol and caffeine intake
Polycystic Ovary Syndrome (PCOS)
In recent years, berberine has been used to help treat a common hormonal disorder in women called polycystic ovary syndrome, or PCOS. PCOS can cause enlarged ovaries and cysts and impacts fertility. Insulin-resistance is one of the main problems that women with PCOS have. The pancreas secretes too much insulin, causing inflammation, excess weight, impaired or irregular ovulation, and increased risk for type 2 diabetes and heart disease. Because berberine is effective in lowering blood sugar levels and helps with cholesterol, it is a compelling treatment option for women with PCOS.
Inflammation
One of the reasons berberine is so effective in treating cardiovascular and metabolic diseases is because of its antioxidant and anti-inflammatory properties.11 Berberine works at the molecular level to stabilize the oxidative stress in your body. Antioxidants like berberine protect your cells against free radicals, which are molecules produced when your body breaks down food or when you're exposed to harmful chemicals like smoke or radiation. Some antioxidants are found naturally in the foods you eat – broccoli, spinach, carrots, avocados, sweet potatoes, and kale are a few examples. Berberine is a natural antioxidant supplement that works to inhibit oxidative stress in the liver, kidneys, and pancreas.
The anti-inflammatory activities of berberine happen at the cellular level and work through multiple, complex cellular kinases and signaling pathways. (For the cell biology gurus, these pathways include AMPK, mitogen-activated protein kinases (MAPKs), nuclear factor erythroid-2-related factor-2 (Nrf2) pathway, and the nuclear factor-κB (NF-κB) pathway.¹¹)
Bacterial Infection
Streptococcus agalactiae, or Group B Streptococcus (GBS), is a bacteria that can cause different kinds of serious infections, including pneumonia, sepsis, and meningitis. Berberine can enhance the effectiveness of antibiotics to treat GBS and other microbial bacterial infections, including MRSA.¹⁰
Canker Sores
Berberine can be produced in gel form. When applied as a gel to a canker sore on the mouth, it reduces the pain, redness, oozing, and size of the ulcer.⁶
Other Conditions
There is very promising but somewhat limited research on the positive effects of berberine in treating all of these conditions, too⁶:
Burns
Diarrhea that results from cholera or E. coli
Non-cancerous growth in the large intestine and rectum (colorectal adenoma)
Congestive Heart Failure (CHF)
Heart Disease
Swelling of the liver caused by Hepatitis B
Irritable Bowel Syndrome (IBS)
Low levels platelets in the blood (thrombocytopenia)
Eye infection caused by Chlamydia trachomatis (trachoma)
Tissue scarring caused by radiation therapy
Glaucoma
And more –
Check out the second part of this article here.
References